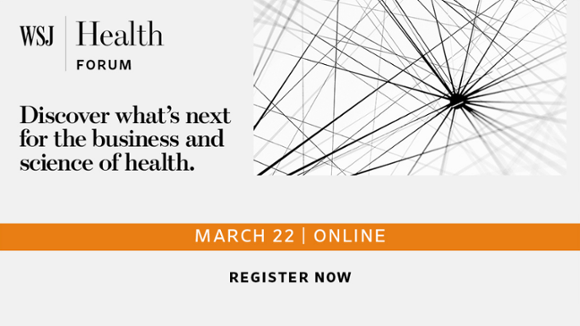 As we shift toward the pandemic-recovery phase, what are some of the lessons learned, and how can we address the most pressing healthcare issues going forward?
Join us for WSJ Health Forum, taking place online on March 22, 2022 at 10:00 a.m. ET and take away trusted insight on topics from drug discovery and development to mental wellness. Hear from the CEOs of Regeneron, Mayo Clinic, UPMC and more discuss what's next for the business and science of health.
Participate in interactive interviews, smaller group discussions and peer-to-peer conversations—to exchange knowledge and learn about the innovations and technologies shaping patient care.
Register here, and enjoy complimentary access with code JMIR.